Iranian handmade carpetshave been famous all over the world for a long time. In legends and stories, wherever there is talk of wealth an Iranian carpet shines in it. From the past to the present, in all Iranian houses, even the most humble of them, furnishing the house with carpets is considered as one of the home decorations. In the past, when the style of arranging and decorating the furniture in the house was somewhat different from today, and the use of sofas and chairs did not have much place and was used only for the upper classes, the whole room was usually covered with carpet and using large carpets was very common to cover the entire surface of the room, but with the replacement of sofas and chairs instead of cushions and backs, the use of large carpets in homes became less, but the value and position of carpets did not decrease and instead of large carpets, carpets with smaller pieces became popular.
Mosques are also among the places that are still customers ofhandmade carpetsfrom the past to the present. In the past, religious kings dedicated expensive rugs to mosques for religious purposes. Carpet has had such a status in Iranian culture that in mosques and royal palaces it was entrusted to a trustee and a special caretaker to take care of its maintenance and restoration. They did not even trample on very expensive carpets and hung them on the walls like paintings or placed them in a corner of the house and used them in special ceremonies.
However, when it comes to Iranian culture and identity, the carpet is undoubtedly one of the prominent symbols that show this culture and identity. Apart from the carpet industry, which today has become one of the strongest commercial levers of the country, this Iranian art has also taken on a cultural function; So that the designs and patterns of each one not only represent a special historical period, but also reveal symbols of the culture of its weavers who are from specific regions of Iran.
Although the date of the beginning of the carpet weaving is not known and it is not clear from which region the weaving of the carpet started, but most historians and archaeologists agree that the Iranians were among the first tribes to start weaving the carpet. Evidence suggests that the carpet was created for purely practical purposes, such as protecting the villagersrsquo; houses from the cold and damp, and at least opened its way as an ornamental work and a sign of change in the houses of the nobility. It is said that the flourishing period of carpet weaving in Iran coincided with the Safavid rule.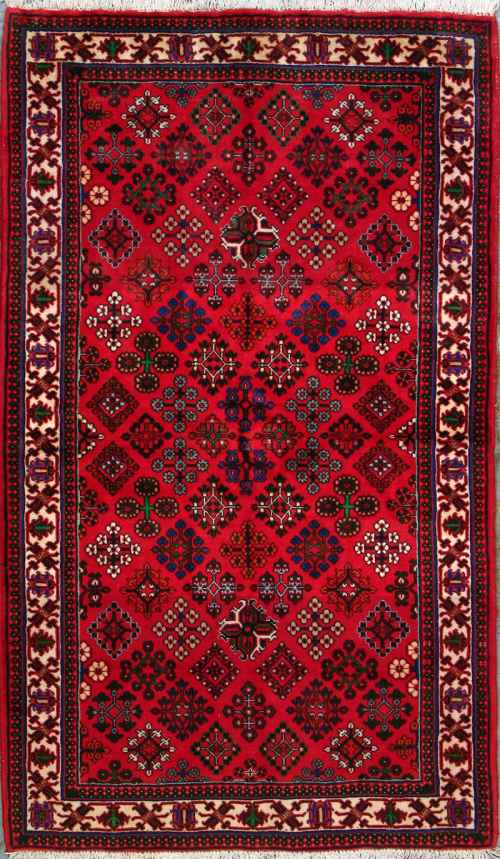 It is commonly argued thatPersian rugsare the finest Oriental rugs you can buy. Their often unrivalled use of design and colour gives a Persian rug a beauty, quality and elegance that pays homage to Iranrsquo;s 2,500 year old rug making history. Iranian carpets, which have generally been the manifestation of Ferdows Brin or the gardens of the Iranian paradise, have brought with them the atmosphere and tranquility of the architecture of the Iranian gardens. The use of colors such as turquoise, azure, amber and Iranian red and hundreds of other unique colors that originate from Iranian tiling and the variety of colors of the countryrsquo;s soils, with the softness of silk and wool of nomadic sheep, deeply associated with the culture of this country. has eaten. A sign of Iranian art can be seen in handmade carpets of all cities, and in the world of symbolism, every carpet is readable like a book and has a story in it. In the Persian carpet, Bateh is a survey on which the wind has blown and its darkness is bent.
Tips for Buying the Perfect Persian Carpet
Genuine Iranian handmade carpetsand rugs become more beautiful due to walking, light and washing and never lose their sight. If the carpet fibers are dyed using natural materials, the more the carpet stays and stays, the more financial and artistic value it will have. Natural fibers are used in the texture of handmade carpets, which is why it is cool in summer and warm in winter. Also keep in mind that some synthetic fibers are allergenic and harmful to children or people with conditions such as asthma and allergies. But the natural fibers of handmade carpets do not cause any allergies. In addition, handmade carpets do not generate static electricity due to the use of wool, silk and cotton.
But the most important thing when buying a rug is to recognize its quality. In the following, we will introduce solutions to determine the quality of handmade carpets and discuss the problems that may exist in a handmade carpet.
A few centimetres difference in the dimensions of the carpet in the upper and lower parts is normal and is basically a feature of handmade carpets.
Carpet lint should be durable, shiny and flexible. Carpets with soft lint are less durable and more prone to dust absorption than carpets with thick lint. Soft villi also do not clean coarse villi well.
Less Durable, delicate, silk, old, antique or light rugs should not be placed in the living room, dining room or childrenrsquo;s room. Suitable places for such carpets are living room, bedroom, library and generally low-traffic areas.
Where to Buy a Vintage Persian Carpet or Rug Online
The best place tobuy handmade Persian Carpetsor rugs that are reasonably priced and quality is very important. In the past, perhaps one of the most difficult and stressful purchases was buying handmade carpets. Most people turned to their acquaintances because they had to pay a lot of money and it was difficult to distinguish a good carpet. People believed that not everyone could be trusted, and some still think so.
There are different types ofIranian handmade carpetsand different prices can be considered for them depending on the type and location of texture, so if you think that to find the topPersian carpetof your dreams, you have to spend a lot of time visiting antique shops and agencies sellingIranian handmade carpets, Please be with us until the end of this section to introduce you to the best place to buy different types of Iranian carpets.
Just like vintage furniture, there are actually a lot of vintagePersian rugs online, if you know where to look. But one of the best online stores that selling Iranian carpets isShopiPersia.comwebsite. WhyShopiPersia!!! ShopiPersia is thelargestonline Persian Rug amp; Carpet Shopfrom the public point andhas been operating for almost 5 years. One of the key advantages of this website is the focus on customer satisfaction, which has been very important throughout this activity. ShopiPersia located exactly in Iran, Therefore, they offer carpets that can not be found in other online and offline galleries, and their carpet collection is updated weekly and new carpets are placed on their website.
Benefits of buying from ShopiPersia:
Very high site speed and fast search
High variety of products
Ability to select different brands
Worldwide Shipping
Fast delivery of goods directly from Iran
Free shipping on all products to Europe amp; UK
Lowest price compared to similar sites
Great user experience
Attractive daily offers
e-mail marketing
Possibility to be informed of the availability of goods
Detailed introduction of the offered goods
7 days warranty on purchased goods
Detailed technical specifications of products
Quick registration when ordering
Suitable for smartphone software
And .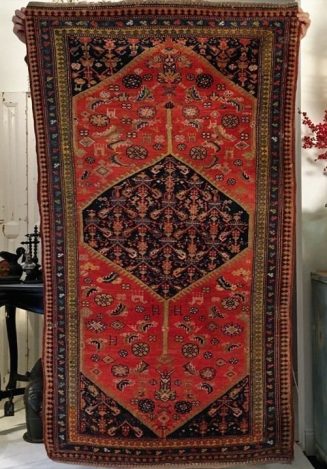 Where to buy Iranian Persian - Iranian Minakari !!!
Where to Buy a Vintage Persian Carpet or Rug Online